Newels, balusters, and railings are no longer just a safety feature! Show off your style and make a visual statement – whatever décor.
If you enjoy the modern look of metals and glass but still want the warmth of wood, don't be afraid to mix and match materials such as stainless steel cable & tubes/bars, glass, and linear metal panels. Combining materials will add depth and texture to your design.
Marry the natural beauty of wood to the streamlined look of modern metal materials seamlessly, and in most situations can be used in both indoor and outdoor applications.
---
Wood with Stainless Steel Bars/Tubes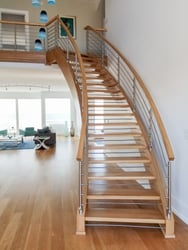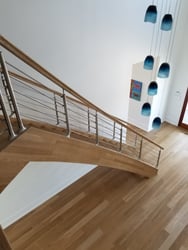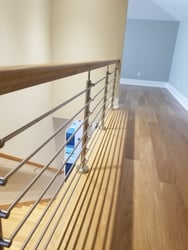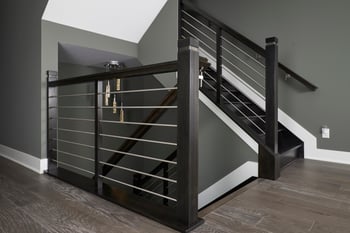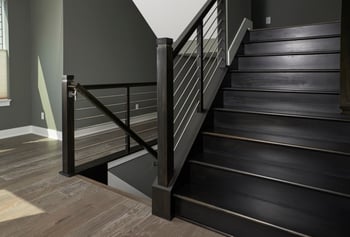 ---
Wood with Stainless Steel Cable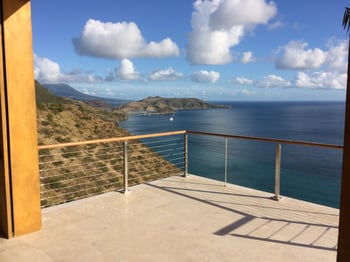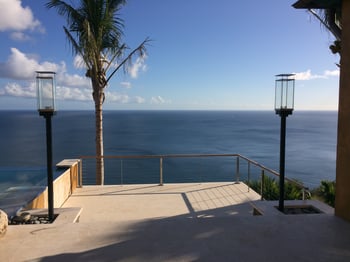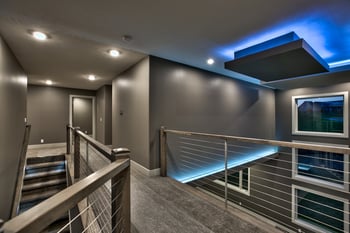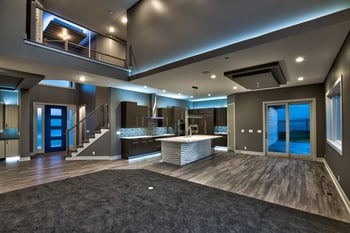 ---
Wood with Metal Panels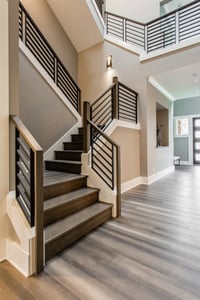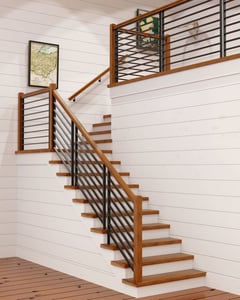 ---
Wood with Glass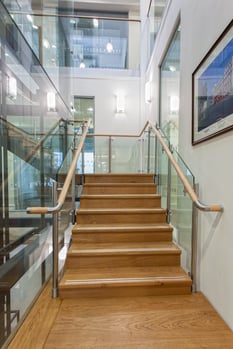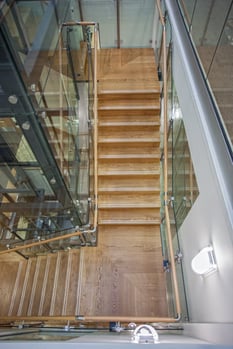 ---
ALL Wood

Our Avenue i series, is a modern look utilizing all wood components.