When you receive walnut components from Oak Pointe, they are all heartwood domestic walnut (NO sap – all dark with only minor color variations).
Most people want walnut, dark in color with little or no knots. Have you ever been disappointed by walnut boards or walnut products? We have heard this story regularly from customers and therefore felt compelled to let you know about our every day all heartwood walnut products.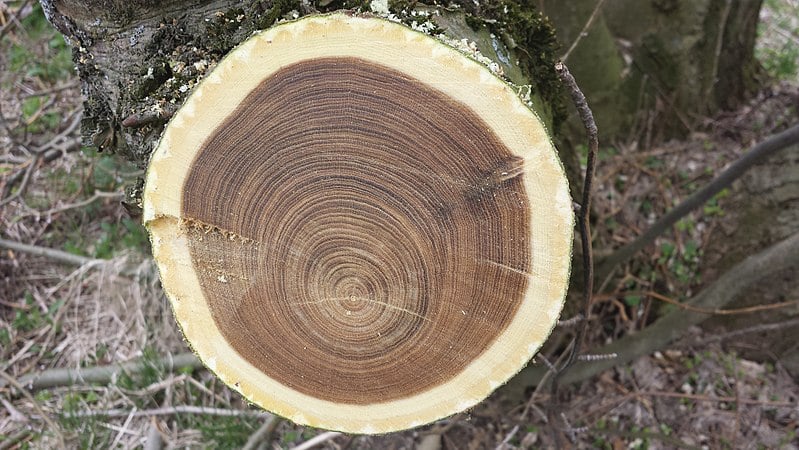 Why is it necessary to specify all heartwood walnut to get what most people want and get with other species without specifying this? Walnut trees have lots of branches (and therefore lots of knots), and they grow with twisted and contorted grain. On top of that, there is a big contrast in color between the sapwood and heartwood. You may be surprised to learn that this high-end species is subject to lower grading standards than other wood species, such as Hard Maple or Red Oak.
The highest grade in the National Hardwood Lumber Association (NHLA) grading system is First and Seconds (FAS). The specifications for walnut to meet this classification is lower than other hardwoods. So, while millwork companies often make walnut products out of various higher grades of walnut, the quality of what you get in those walnut components is not what you are used to getting with other species. At Oak Pointe, we don't find this acceptable. The walnut parts that you receive from us is all heartwood walnut, and the quality is sometimes referred to as "above grade."
Be thrilled with your next walnut project