Oak Pointe offers a wide variety of imported Solid Iron (European) balusters along with our NEW line of Hollow Iron (Pacific) balusters. Our eye-catching designs combined with a wide variety of elegant colors can create staircase masterpieces for architects, designers, and homebuilders.
With the introduction of our new Hollow Iron series, we can meet not only your design needs but also your budget needs for projects big or small. Hollow Iron is a cost-effective way to achieve any classic, rustic, or modern design goals you or your client may have.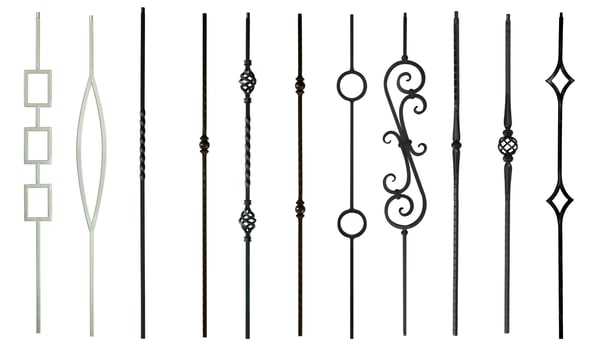 View and download our entire 3.0 Catalog to see our extensive line of Iron Balusters beginning on
page 171.
Our iron balusters are known for being the highest quality with the best standard Powder Coated finishes. Similar to our vast offerings of woods species, our custom Powder Coating can meet your color specifications whether you desire Hollow or Solid Iron Balusters.
Featured Colors (view more colors by visiting www.ralcolor.com):