Starting a stair project but not sure what infill you would like to use?
Balusters, spindles, pickets, or stair sticks are the vertical supports for your handrail. Oak Pointe provides a variety of infill options including wood and iron balusters, metal tubes, cable, and glass fittings (glass not sold by Oak Pointe). Your material choice helps create the aesthetic statement you wish to make with your staircase, whether residential or commercial.
WOOD
Wood baluster designs are unlimited and Oak Pointe offers extensive standard options. If you can imagine it, Oak Pointe can create it!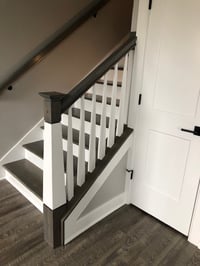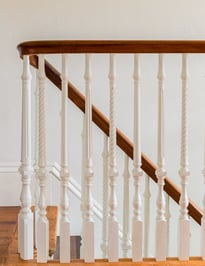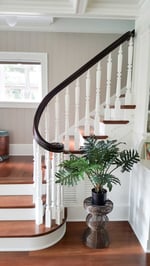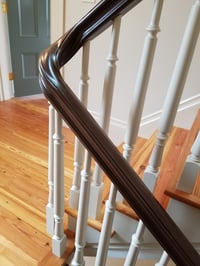 IRON

Oak Pointe offers two iron baluster lines: Iron from the Pacific (hollow) and Iron from Europe (solid) both lines are available in a variety of designs and finishes.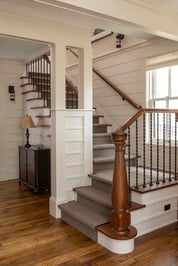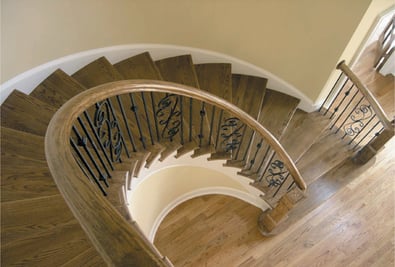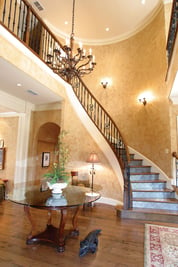 BARS/TUBES, CABLE, & GLASS, AND PANELS
For those wanting to achieve a more modern look, our Modern Metal Made Easy Collection features Stainless Steel tubing, cable, and glass.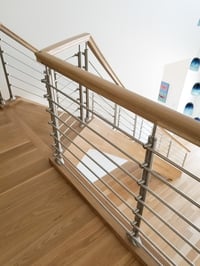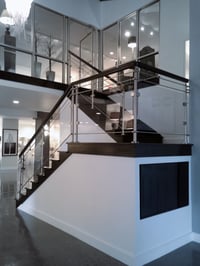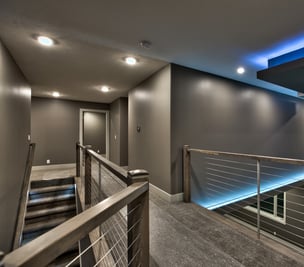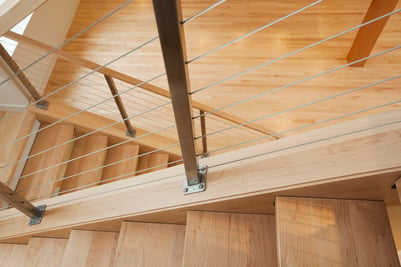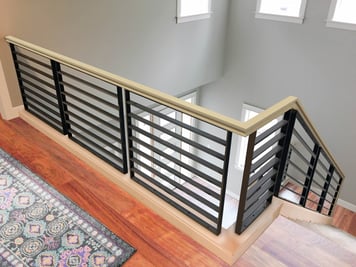 Achieving a visual impact is essential for your stair infill, but infill is also the protective barrier closing the gap between the stair tread the handrail of open staircases.
Need help deciding what infill would be best for your next stair project? Contact our experts today!